WHS ALUMNI COOKOUT --2003
a few pre- and post-cookout pictures

page 4

(AOL users: deselect "Use Compressed Graphics" in your Web preferences settings.
Others: if you are using any type of accelerator to speed up your internet browsing, you will need to shut it off to view a clear copy of these pictures.)
Lots of photos here, so the pages may take a long time to load on your screen.
If a picture does not appear, right click it and select "Show Picture" or "View Graphic.")

---
the requisite visit to the Sterling Drive In:
Pete Beck, Rhonda Lane & David Goad, & Ronnie Collins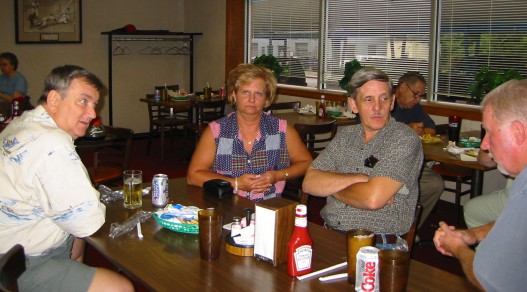 ---
Donnie Collins Skuja visiting with Phyllis Shrewsbury Hurd in Blacksburg, VA.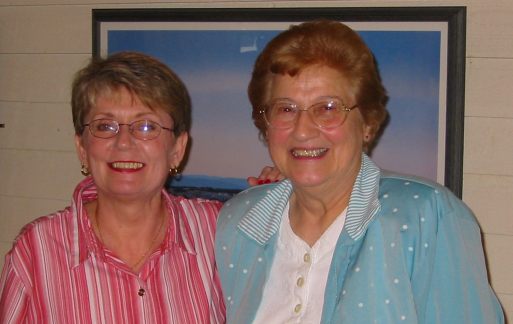 ---

Tammy Collins Scott with our Grandmother, Lola Bennett. All of Lola's ten grandchildren attended WHS; five of her great-grandchildren attended Mount View High School.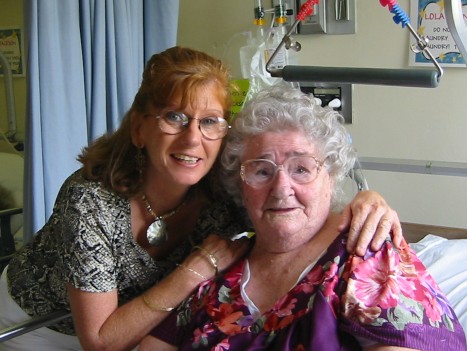 ---
Carol Turner Collins and Pam Fox at the Pipestem Amphitheater

---
Please contact Donnie Collins Skuja at dskuja02@sprynet.com if you have any questions/comments/additions
for this web page.