WHS CLASS OF 1956
JUNE 20-22, 2003 REUNION
(Note that these pages are best viewed with your monitor resolution set at 800x600
These picture files are large and will take several minutes to load onto your PC screen; please be patient)

Pictured below are those members of the Welch High School, Class of 1956, who convened at Pipestem State Park
June 20-22, 2003, for their 47th year Class Reunion.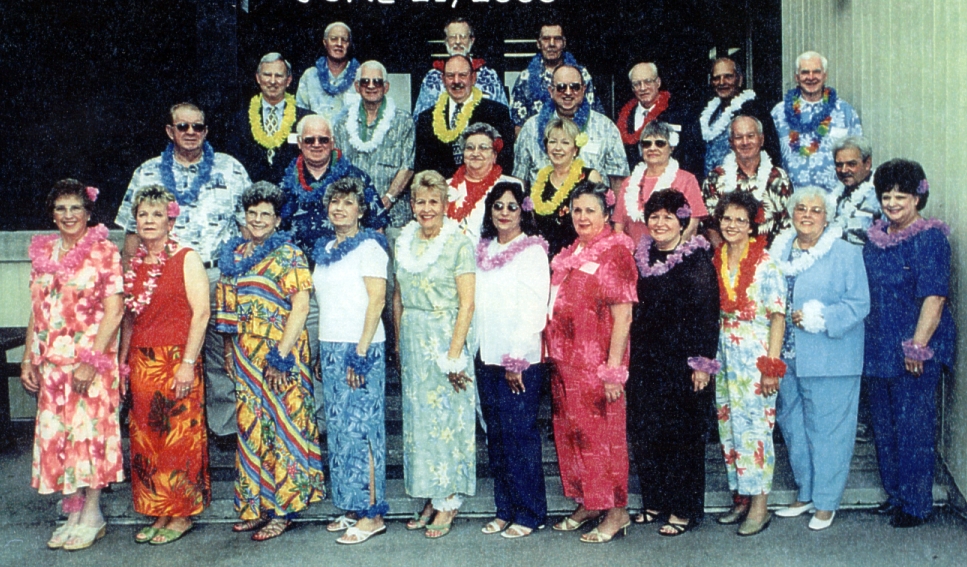 Front row L-R: Mary Bowling Belcher, Sue Lawrence Benson, Eloise Lester Webb, Connie Moore Jenkins, Daune Hall McCulloch, Betty Serreno Morales, Frances Harris Rocha, Ellie Triplett White, Lucetta Ball Ferrell, Gail Turner Gilliam, & Iris Goodson Sexton.
Row 2 L-R: Jerry Wyatt, Bob Bolen, Martha Mirabile Schultz, Joan Willis Corney, Dana Clark Hodges, Kent Jarrett & Mike DelGrande.
Row 3 L-R: Don Robinson, Bill Hodges, Archie Verdiglione, John Radochio, Henry Murray, Barney Jenkins & Jim DeRossett.
Row 4 L-R: Richard Bishop, Raymond Brown & Eddie Spangler.

Photo by John Spencer
2853 Envoy Drive
Roanoke, VA 24019
540-562-0005
JRSWHS@aol.com

---
Tropical Weekend at Pipestem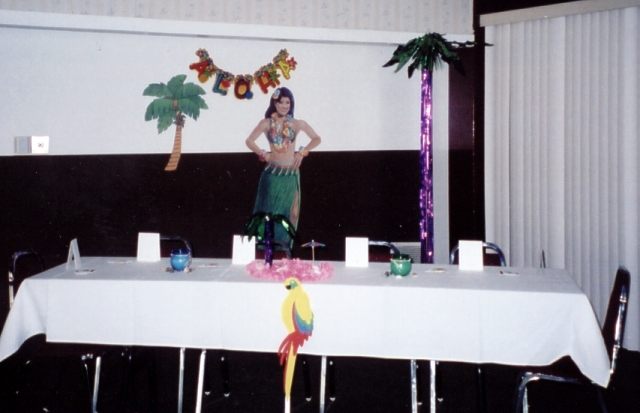 ---
Hawaiian Decorations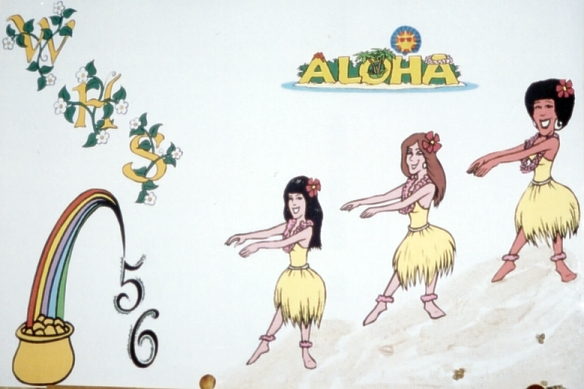 ---

(Pictures provided by Class of '56 Reunion Committee)


click HERE for additional pictures from this reunion

---