More Welch High School
Photos from the '40s
page 3
---

Note the date of this edition of the Maroon Wave, 6 days before the Japanese attack on Pearl Harbor.
In order to view the entire page, you will need to use your bottom and side scroll bars.
Graphic was kept at this size so you can read the printed text.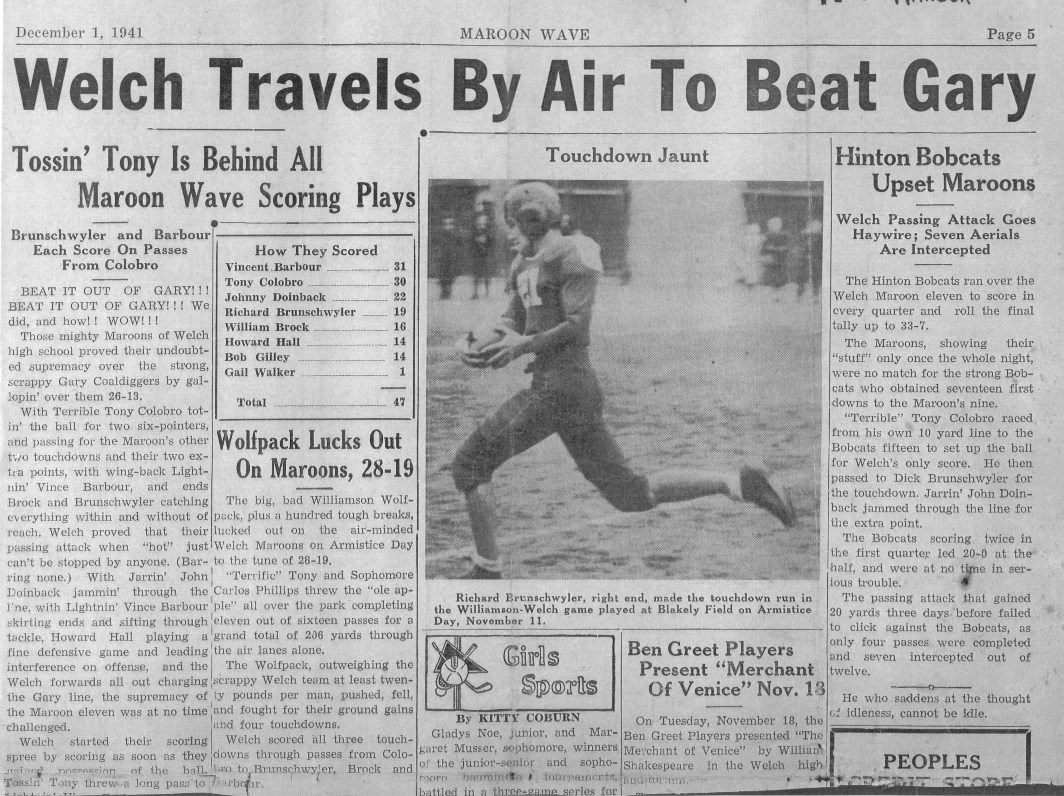 ---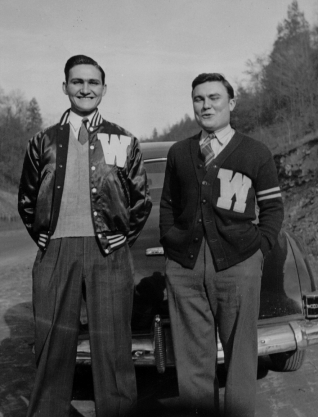 WHS Lettermen, Richard and William Brunschwyler
---

Additional pictures of the Brunschwyler siblings can be seen HERE.